[et_pb_section bb_built="1″][et_pb_row][et_pb_column type="4_4″][et_pb_text _builder_version="3.0.92″ background_layout="light" text_font="Abel||||||||" text_font_size="20px" header_font="Abel|700|||||||" header_font_size="40px" header_text_color="#0e5073″]
What is the SoM?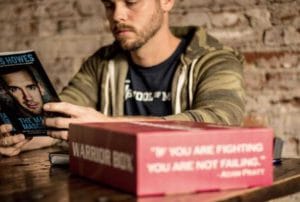 I envisioned being apart of an elite group such as the Navy SEALs.  A team-based organization that kicked the shit out of you and told you to unfuck yourself constantly.  A true brotherhood.  Not the groups who drink coffee and tell you what you want to hear.
That is what the vision is and that is what has been built and is continuing to evolve into a premier brotherhood.
In short.  The SoM is an extreme accountability group on all levels.  
We push, pull, and twist you from the inside and out.  Physically the training rivals what BUD/S candidates go through.  Mixed with emotional intelligence, habit development, and a team-based training environment man can expect to find his 10x potential quickly.
The SoM is an actual school.  A school where men can learn about themselves, learn how they are more capable than they think, and why they were truly created.  But it goes even further.
We understand that there are men in this world who do not possess the skill set that they have been yearning for, but never received because either their father was a fatherless father or they didn't have a father at all.  This is where we insert the boy scout philosophy.  
You can expect to see the following schools offered at the SoM in addition to the in-depth training we provide in body, mindset, relationships, and life.
Critical care medicine

Survival training

Survival swimming

Self-defense

Firearm basics

Home improvement

Business school

Man skills – Everything from backing up a trailer, driving a stick shift, making homemade sausage, scouting, making cocktails, and much more.
In short, the SoM is more than a workout group.  More than a men's group.  It is a way of living.  Men who have been through failed relationships can mentor younger men who are still trying to figure it out.  Men who have successful businesses can mentor men who are wanting to create a business.  Men who come from humble beginnings can be around high-performing men which intern helps them elevate their life.  This is the SoM.
[/et_pb_text][/et_pb_column][/et_pb_row][/et_pb_section]