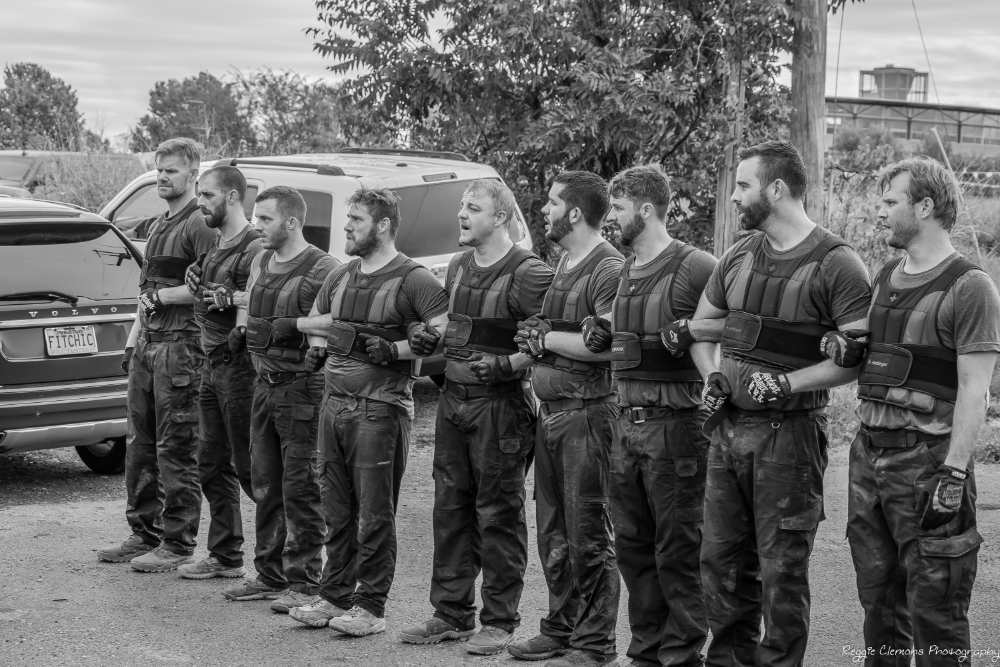 How the SoM was born?
A lot of people ask, "How did the SoM come to be?"
My answer, "By sheer luck."
October of 2017 is where the first seed was planted.  I started mentoring Adam Pratt.  At the time he was just apart of the gym I owned and I had just graduated from SEALFIT Kokoro.  I thought it was time for me to apply all I had learned in the previous 3 years and pour it into someone who I saw potential in.  
As time unfolded and our unconventional training expanded, more and more men started to show up.  
What started out as a test subject, turned into a test group.  Envisioning the ultimate men's group, the original 10 wanted to just get better.  Virtual strangers they agreed upon building an organization that was judgement free, honored man's beliefs, and helped him challenge status quo in all areas of his life.  
With luck and vulnerability on our side the SoM was born.  As each week passed the training became harder.  The questions got deeper.  The men opened up and a true brotherhood was born.  
Each man invested their emotions, failure, and triumph to develop the halls of the SoM.  As more men seek out the path of the uncommon the great oak in which the SoM is becoming started as an acorn that fateful day in October of 2017.  
And as the history books are written the lineage will trace back to the founders.  The Phoenix was drawn by Jeff "El Jefe" Powell.  Adam "Chief" Pratt spearheaded the Ethos.  Jon "Titan" Kennon develop the battle cry of the SoM.  And the list continues.  
As the story continues to be written there is one thing that is for certain, there is no such thing as a self-made man.