Welcome to the School of Man!
The School of Man is a comprehensive training program designed to hone body, mind, and spirit to help individuals create a sustainable, balanced, and healthy lifestyle for peak performance personally and professionally.  THE U is an integrated training platform with professional guidance to help 'develop mental toughness, physical fitness, and critical leadership skills.
The movement library was designed for you to research specific movements as it pertains to a workout so you can perform them properly and safely.
Yoga is a 3,000 year old practice and mixed with the power and intensity the SoM offers expect to enhance your stamina, overall strength, and durability.
Work your way through the military alphabet and expect to see a change.  No weights? No problem. No gym membership? No problem. Whiskey Tango is a body-weight training platform that guarantees results.
Own the day.  Own your life.  Your fueling is essential to your performance.  Insert Superfueling. Expect recipes, quick videos on smoothies and snacking, to help you level up and change the game as you know it.
This is for the man whose office is his car, who sleeps more in a hotel bed than his owns, and who has little to no equipment to work with when trying to break a sweat out on the road.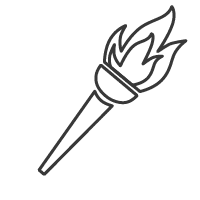 [COMING SOON] Take 15 minutes out of your day, once a month, to dial in on your why.  Hosted by a SoM Results Coach, topics will range from wealth, health, relationships, parenting, business, and more.  With a complimentary workbook to follow along, this is an activation workshop created to help you get the most out of it in a short period of time.
This training has one purpose: to make your mind quiet so you can think and act with more clarity. Most people have a "Monkey Mind." The more chaotic a mind – the harder it is to do everything in life. The quieter your mind, the more clearly you can see what you need to do or say to hit your most important targets.
Are you just getting back to physical training? If so, 8 Weeks to Basic Training is for you. Separated into two phases, you will be taken through a sequence of exercises designed to get your body and mind re-acclimated to physical exercise allowing you to progress into more demanding training programs in the future.
Open Enrollment Coming Soon! Backed by goal-proven research, The Unbeatable Year is a proven life planning formula created in the SoM. Once you complete this program expect your life to change as you know it.