[et_pb_section bb_built="1″][et_pb_row][et_pb_column type="4_4″][et_pb_text _builder_version="3.10.1″]
How to Cultivate a Sound Morning Routine for Peak Performance
Do you ever get the feeling that you simply do not have enough hours in the day for the very things that you need to get done or truly want to do?
More than likely the answer to this question is yes.
So, how do you get more time and better yet, turn that time into something valuable for you… something that boosts you or gives you that edge to live out a meaningful existence?
Let's back it up a little bit to 2015. I was surfing the web and witnessed this profound bit of information from a meme. This bit of information turned out to be gold for me and changed my life in the most incredible way.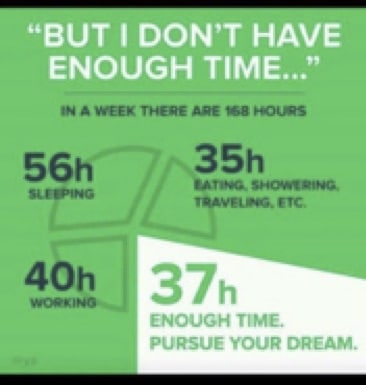 At this point in time, I was yearning to create big, impactful change in my life, so I intentionally upped my consummation of books and podcasts to help me find that "ah ha" moment that I could work with to better my life. I kept on getting hit with information about successful individuals/ top performers in their respected fields so to speak, who were living at a high level that I was hoping to someday reach. It played out that most all of these high performers had created morning routines (rituals) that really supercharged the way they lived out their lives. This seemed to be a re-occurring theme at this time. The more I dove into this subject, the better understanding I acquired, specifically the psychology behind it all and realized that this was the change that needed to take place in my life.
The Challenge…
Throughout the majority of my life, I have been known to be a sleeper. I love sleep. Honestly, who doesn't… its pretty damn awesome. So, I figured this would be an issue that I had to overcome and get out of my head that I wasn't going to die if I didn't get enough sleep.
Since I had a full-time finance job for a couple of years now, in which I had been working an 8:00am- 4:00pm, I had been getting up from my slumber earlier than usual (around 6:30am). With this being said, I already created a solid habit of getting up early, for the most part. My desired GOAL was to arise at around 5:30am- 5:45am, which would give me roughly one and half hours for "me time."
I felt determined that I could achieve this feat and kept some sage advice "All change is hard at the beginning, messy in the middle and gorgeous in the end."
So, I created a game plan (routine) to follow during my quiet morning so I could get an intentional head start and take control of my day before most people even got up.
10 things I learned and incorporated into my life that helped me create a powerful morning routine to nourish my mind, body, and soul:
Set an alarm before the alarm- meaning if you plan on arising at 5:30am, set an alarm for 5:00am- when that second alarm goes off, get your ass up!
Remember: "Two is one, one is none."
Get to moving your body first thing when you get it- I got into a habit of going for a 5 minute walk down my street to get my blood flowing. If you are really looking to wake up, go for a jog or a run
Quick workout. I like to do a 10 minute workout where I go about 70%-80%. Knocking out 150-200 pushups, situps/ crunches, planks or using a kettlebelll will give you a great energy boast for the day ahead. I feel I get the most out of my morning when I break a nice, little sweat.
Incorporating quiet time, such as prayer, meditation or just sitting in silence for 5 or so minutes will do wonders for inner growth and nourishment. Silence is a powerful thing.
Deep breathing exercises- this truly helps awaken my body and change my physiology to help me perform optimally. I usually incorporate Box Breathing into my routine because it is simple, yet extremely beneficial and effective to my body and mind. There are many more out on the web, like the Wim Hof Method or Breathe of Fire. These are the three exercises that I personally use to create focus for myself.
Reading/audiobooks/podcasts. Growing your knowledge is one of the greatest things that we can do for ourselves. Take 15-20 minutes to read something that is beneficial to your mental health and/or listen to an audiobook or a podcast. Renowned motivational speaker Charlie "Tremendous" Jones was famously quoted in saying that " You will be the same person 5 years from now except for the people you meet and the books you read." So, choose wisely on what you read.
COLD SHOWER. Just do it. Trust me on this. It is tough at first, and yet remember the quote earlier "All change is hard at the beginning, messy in the middle and gorgeous in the end." I tend to get the shower running on warm then the last 30-45 seconds, I will blast the cold water. It is truly an exhilarating and rejuvenating feeling. You will benefit from it because it changes your state of mind for the better, it builds mental toughness, discipline, and it creates levels of energy that help get you through that 12:00pm- 2:00pm lag during your workday. On a scientific note, cold showers builds brown fat to help keep you warm during the winter times.
Eating the frog. It is proven that our willpower is strongest in the morning time because we have less things and distractions that will zap our energy. Being a GOAL setter, I like to at least start on my big GOAL for the day to get some forward momentum going and confidence built.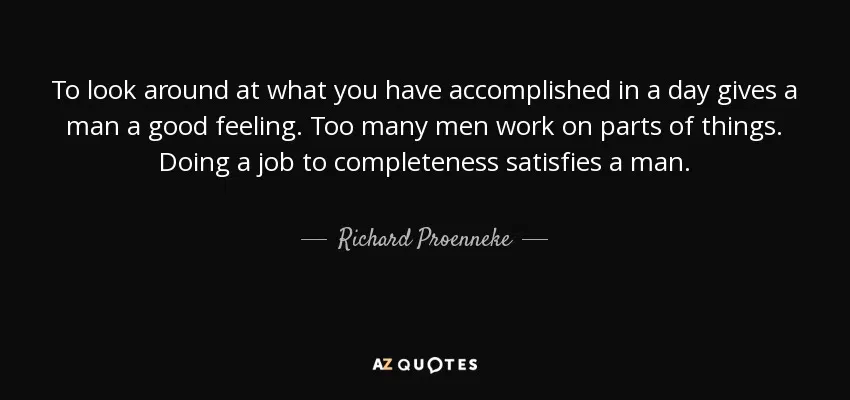 I think this list of things to incorporate into a morning routine is up there with anything out on the web. It is necessary that I do these actions. Do whatever feels right to you or go out there and push the envelope and try some new things out. I have done many variations of each of these actions just to keep things fresh and exciting. I would recommend not getting too comfortable with your routine. For me, every so often (1-2 months), I will change a few of these up like my breathing exercise, workout exercises, meditation practices. However, I will keep some of these actions as key staples such as setting two alarm clocks and cold showers.
If this seems like a lot, maybe try and focus on 3 things that will benefit 3 different aspects of yourself. Try out the 15-15-15 morning routine to get your feet wet. For 15 minutes, pray or meditate to work on your spiritual self, for 15 minutes exercise to work on your physical self and for the final 15 minutes read or learn something (something that intrigues you, something that pertains to your career, or something that simply makes you feel good and puts you in a strong, focused state).
Now, this is coming from my personal experience. I write this article to hopefully encourage any and every one out there to assess their current situation and see if they need some reevaluating with regards to their lives. Creating a solid, intentional foundation of a morning routine has truly been a blessing and has created tremendous positive growth for me. I wholeheartedly believe that if you create a rich morning routine for yourself, you will break through and experience a much happier, intentional and purposeful life that will positively change everything for the better!
So, the question to ask yourself: "Am I going to continue to do the same things in the morning and get the same, lackluster results? Or am I going to push through resistance and create a beautiful routine for myself that will blossom me into the person I am meant to be?
The choice is yours…
Stay Golden,
Jonathan Viguerie, Class 002 Graduate
[/et_pb_text][/et_pb_column][/et_pb_row][/et_pb_section]