[et_pb_section bb_built="1″][et_pb_row][et_pb_column type="4_4″][et_pb_text _builder_version="3.17.6″]
From the General's Tent: Crucible 003 Debrief 2 of 3 – A Day of Reckoning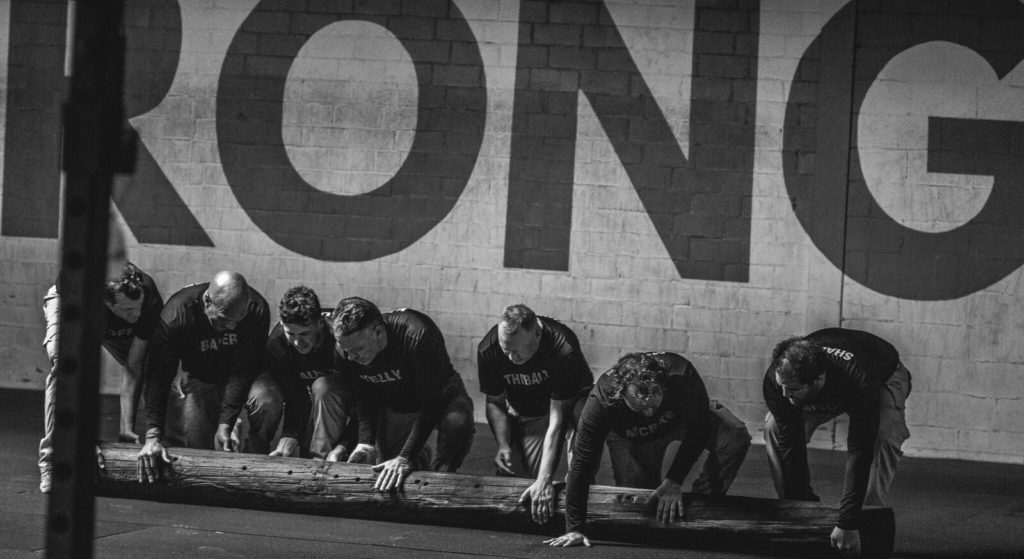 It was around midnight and we had just concluded our man-to-man conversation. After tears were shed and the men were emotionally raw, it was time to go back to work. With their rucks on, hydration bladders full, the men departed from HQ and headed out into the city. It was Friday night so downtown Little Rock was electric. Bar patrons and concert goers littered the streets. While they were enjoying libations, the men were having their own party. On their way to the destination, I watched from the safety vehicle while the Alumni put Class 003 to work….via the hill. Each man had to sprint to the top of the hill, touch the road sign, yell AROOO, and come back down. Into the night we go is all I thought. Upon arriving at the destination each man was put into a low crawl position and for the next several hours that's where he and his team would spend until the sun came up. After seeing everything was under control, I darted down the street to have a cold one with a couple of the Cadre's and debrief from the day's activities. When the sun finally rose I made my way back into the building after a couple of hours of shut eye. In previous Crucible's I didn't sleep. If the men didn't sleep, I didn't sleep. And by day two I was punch-drunk. This Crucible, with our staff growing, I made it a point to get some shut-eye so I could be fresh throughout the day and make sure I didn't miss anything. Walking into HQ it looked literally like a refugee camp after the men made their way back from the night evolution. Men were walking like zombies and the formula for day two was already taking its effect.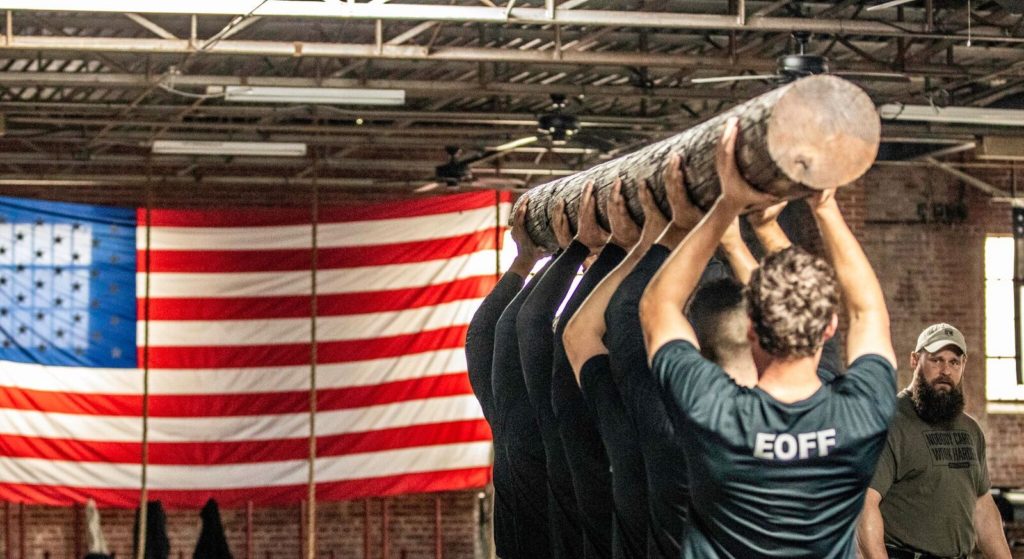 Day one is about grinding a man's character so far into the ground that he has one choice – emotionally connect with his team and rebuild himself from the ground up. Day Two is to let the cramps, soreness, and hardening of the body start setting in. In short, each man's body was screaming, but as we say in the SoM, if you are in pain you might as well get a reward from it. And when a man is in pain we get to see his truest character. Will he quit? Or will actually use it to get something from it? Bodies in pain, irritable, sleep deprived, and a full stomach, I dropped them off at their next destination. There standing were Cadre's Espy and Simmons. With coffee in one hand and the bullhorn in their other hand, the smoke hammer was dropped. And the motivation that Class 003 once had, was zapped by the frigid Arkansas River water aka the chilly dip. As Cadre Simmons softly spoke into the bullhorn, "Gentlemen. It looks like you need some motivation. It's time to take a chilly dip," the men rushed to the banks, linked arms, and made their way into the cold water. Several water evolutions were had, along with periodic runs, push-ups, eight-count body builders, we started to see the men come together. They started to sing the Beach Boys song, "Kokomo." Although they sounded off-tune it was beautiful. I could see in front of my eyes the men coming together, but there was still a ways to go. People walking by stopped and watched. Took pictures, recorded videos, and asked what they were doing. Once we pulled them out, the men rucked to the National Cemetery where they paid their respect, read their Ethos, and cleaned up any trash they could find.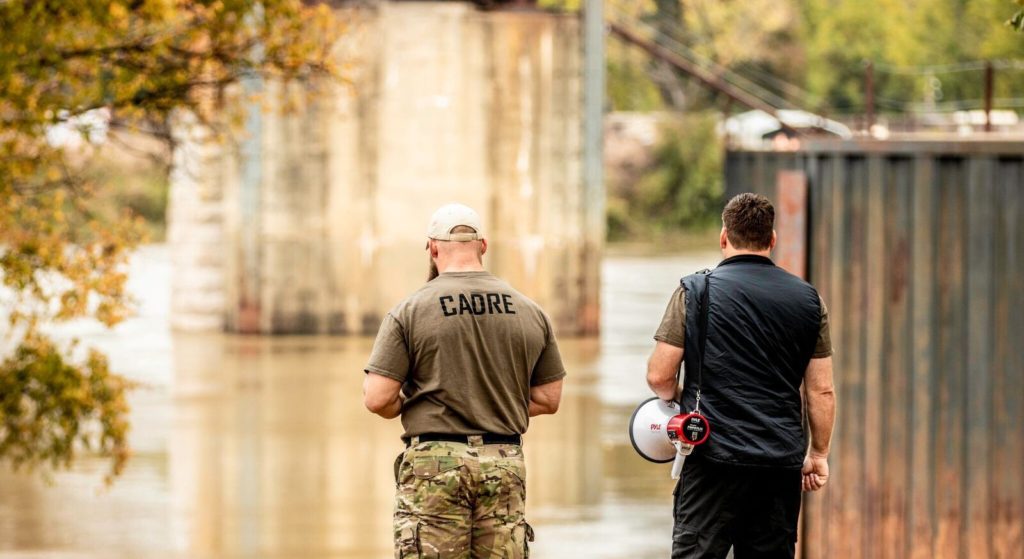 The pool was the next evolution. I was interested to see if the men would rise up and pass their swim benchmark because if they didn't then it meant an automatic failure and they would be rolled back into Class 004 Crucible OR a trip to the Circus. And you don't want to be apart of the Circus. But to my surprise, not only did every man pass, he crushed the time set out in front of him. It is important to note on the second day is where you typically see the level of a participants performance increase. Why? When a man's back is against the wall, and standards are set it is amazing to see how he will scratch, claw, and fight to succeed. And that is what we witnessed all day Saturday. As the day came to a close and the boys went through the beer loop, more physical and mental evolutions, the next hurdle was the night evolution. A long ruck that would test man's will and spirit as we wouldn't go quietly into the night.
[/et_pb_text][/et_pb_column][/et_pb_row][/et_pb_section]